« Back
Pizzafestival Preview, a month of unmissable events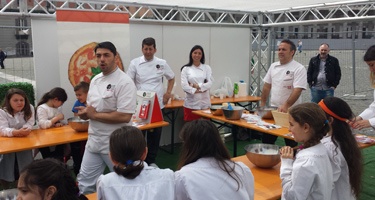 From 8 to 25 May there will be many initiatives around Naples thanks to a tour of workshops for adults and children.



The Pizzafestival will extend beyond the 4 days in which more than one hundred pizzerias around the world will organize events and special nights to celebrate the True Neapolitan Pizza, in fact, from 8 to 25 May you will certainly meet in the streets and squares of the city the educational and promotional Tour organized by the True Neapolitan Pizza Association with workshops for adults and children on the preparation of pizza, according to the rules of tradition.
The tour will be everywhere in the city, discover the stops on the website to find the event closest to you!
05/09/2014